Description
Cinema 4D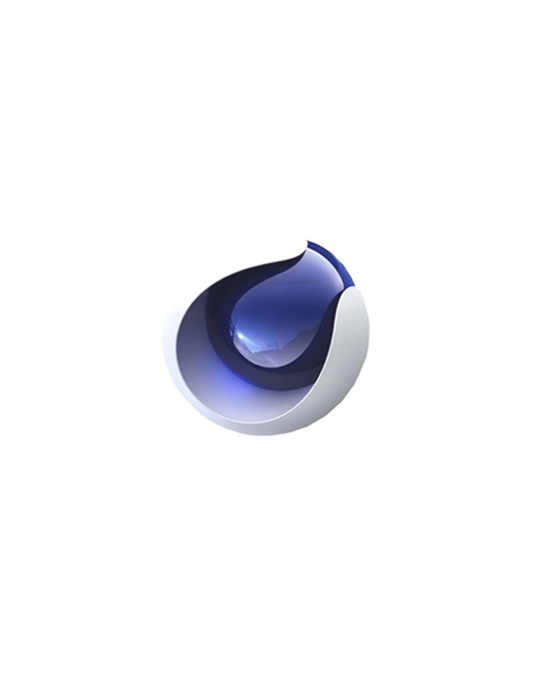 Kaufen Sie Cinema 4D Software für 3D-Modellierung, Animation und Rendering. Bestellen Sie jetzt Cinema 4D und erstellen Sie Ihre eigenen fantastische...
Price: 705
Price Currency: CHF
Operating System: Windows, Mac OSX
Application Category: 3D Modeling
CINEMA 4D
Cinema 4D is a 3D modeling, animation and rendering application developed by Maxon Computer GmbH in Germany.
Cinema 4D is a powerful software tool used by professionals in the film and animation industries to create stunning visual effects and animations.
Its latest release has brought several improvements to the workflow, making it easier and faster to create high-quality 3D models and animations. With the addition of a new Commander and enhancements to nodes, users can now create capsules and materials more efficiently than ever before.
Additionally, the new Thicken generator expands the possibilities of procedural modeling, making it easier to create complex shapes and designs.
One of the most impressive features of Cinema 4D is its Unified Simulation, which has now been improved to support color and lighting in the Pyro preview. This allows users to create even more realistic simulations and effects. Overall, if you're in the market for a 3D modeling and animation software tool, Cinema 4D is definitely worth considering. With its powerful features and improved workflow, it's an excellent choice for professionals and hobbyists alike.
It is capable of procedural and polygonal/subd modeling, animating, lighting, texturing, rendering, and common features found in 3D modeling applications. Cinema 4D's modeling tools are largely based on those found in other 3D applications, such as Autodesk 3ds Max, Maya and LightWave 3D.
However, Cinema 4D's interface and overall workflow are designed to be more approachable and user-friendly than those of its higher-end competitors.
As such, it is often used by graphic designers and advertising agencies for creating 3D product models, motion graphics and abstract art.
Cinema 4D is bundled with a number of modeling, animation and rendering utilities, including MoGraph, a node-based toolset for creating motion graphics; BodyPaint 3D, a professional-grade painting and texturing application; and MAXON's own render engine, which is based on the company's own Advanced Render technology.
Cinema 4D is available for both Windows and macOS. There are four main editions of Cinema 4D: Prime, Broadcast, Studio and Visualize.
Prime is the entry-level edition, while Broadcast and Studio are targeted at broadcast and film production, respectively. Visualize is the high-end edition, and is primarily aimed at architects and product designers.
The latest release of Cinema 4D optimizes your workflow with a new Commander and improvements to nodes, benefiting the creation of capsules and materials. A new Thicken generator expands the possibilities of procedural modeling.
Thanks to its parametric character and support for vertex maps and polygon selections, you can use the powerful new generator in a variety of ways. Additionally, Cinema 4D's Unified Simulation is now even better, with Pyro preview supporting color and lighting.
Cinema 4D is a versatile software that can be used in various fields of application. Here are some examples: Film and Animation: Cinema 4D is a popular tool among professionals in the film and animation industry to create spectacular visual effects and 3D animations.
Design and Visualization: Thanks to its ability to create detailed and realistic models, Cinema 4D is an ideal choice for product design, architectural visualization, and project presentations. Games and Interactivity: Cinema 4D is often used to create models and animations for games, interactive simulations, and VR applications.
In general, Cinema 4D is a 3D modeling and animation software suitable for anyone who needs to create 3D images and animations for any purpose, from artistic to commercial projects. Cinema 4D can be an excellent choice for those working in the field of architecture and project visualization.
The software is capable of creating detailed and realistic models of buildings, interiors, and design objects, which can be animated to create dynamic visualizations of projects. Offers a wide range of tools for modeling, texturing, lighting, and rendering, allowing for the creation of high-quality and detailed architectural visualizations.
Additionally, the software also supports the creation of camera animations, which enable the creation of virtual paths within the designed spaces.
Thanks to its intuitive interface and ease of use, Cinema 4D is an accessible tool even for those without extensive experience in 3D modeling. Furthermore, the software also offers a wide range of plugins and add-ons that allow for the extension of its functionalities and customization to the specific needs of the project.
Official website
Maxon.net For more informations contact us